Identifying CMPA and how to cope if your baby is diagnosed with it
Cows Milk Protein Allergy is a hot topic. Hop onto any online breastfeeding support group, on any given day, and you will find someone asking about whether their baby could have a dairy allergy, or being told their baby might have a dairy allergy. When it comes to colic, reflux, general grumpiness, or a bit of green poo, it seems to be one of the go-to suggestions.
So this is my personal story, and some information about CMPA, covering diagnosis, how to live with it, what it is, and what it isn't.
What is CMPA?
CMPA stands for "cow's milk protein allergy" and it is the most common infant allergy in the world. If you look at what the guidance, and some of the research, says it is less common than seems.
Some research suggests:
Formula feeding increases the risk of CMPA.
2-7% of formula infants and 0.5% of exclusively breastfed babies are thought to suffer from the condition.
Many people feel these numbers are conservative and research is ongoing. However, I include these figures here to make an important point- often what is going on is a lot more basic, and resolving the issue won't involve you making huge changes to your diet. If you are concerned that your breastfed baby may have CMPA, as well as speaking to a healthcare professional, it's probably a good idea to have a chat with an IBCLC or breastfeeding specialist. This would be in order to rule out other, more common breastfeeding issues, for example, tongue tie, or a shallow attachment.
There are two kinds of allergy response to consider:
'IGE allergy' is what people commonly identify as an allergy- in its most severe form it includes anaphylactic shock. Symptoms of IgE allergies include hives, wheezing, swelling, and projectile vomiting.
'Non-IgE allergy' used to be called 'intolerance' or 'CMPI'. Non-IgE allergies are delayed response allergies, meaning they can occur up to 72 hours after exposure. Symptoms of Non-IGE allergies include reflux (GORD), eczema and ear infections.
It's possible for a child to have a combination of IGE and Non-IGE symptoms.
The Breastfeeding Network has a great fact sheet on CMPA here which talks about the symptoms.
BfN CMPA symptoms list
Is CMPA the same as Lactose Intolerance?
I want to shout this from the rooftops. CMPA is NOT lactose intolerance! (more here).
Lactose intolerance is fairly common in adults. It is caused by the body not producing enough lactase to digest sugars in milk. Lactase production declines as we get older, and in some adults, it declines to a level where it is a problem.
Babies and infants normally produce plenty of lactase, which would make sense since their diet is entirely milk. Lactose intolerance from birth is a different condition. It is a very rare enzyme disorder, not an allergy. Lactose-free products are not suitable for anyone dealing with a cows milk protein allergy.
Diagnosing CMPA
My daughter has both CMPA and a soy protein allergy, which was diagnosed late on. Unfortunately, no-one involved in our care took an allergy-focused clinical history which might have speeded up the diagnosis. A's Dad suffers from a few allergies. We have extensive food allergies on my mother's side of the family. My daughter suffered from silent reflux, mild- but difficult to treat- eczema, and recurring ear infections. She was congested a lot of the time, so she snored loudly, slept with her mouth open, and had a persistently shallow latch (due to a blocked nose). It was an IBCLC who suggested CMPA to us after I visited her. She was 12 months old. I was slightly desperate at the time due to the fact she also woke up around once an hour (or more) so I was up for trying anything that might help. My husband and I were also concerned we were still medicating her for reflux, and as her eczema only seemed to be getting worse, we decided it was worth investigating it further. I went to talk to my GP.
To confirm whether or not A had CMPA I followed the NICE guidelines which meant removing all milk products from my diet for at least 4 weeks. An elimination diet like this is considered the best way to confirm allergies in infants. The reason for this is that tests to confirm allergies in babies are unreliable, and they will not identify Non-IgE allergies.
I also avoided soya milk, yoghurt, and cheese as replacements for cows milk products. I had learned a large percentage (somewhere between 20 and 60%) of babies with CMPA will also have a soy allergy and I was keen to not confuse things with the elimination trial. This was my personal choice, it certainly isn't a blanket recommendation, but it is something to bear in mind and discuss further with your health care team.
I carried on breastfeeding while I followed the elimination diet, it's rare for a mum to have to stop breastfeeding if CMPA is suspected.
We saw an improvement in A's symptoms within a few weeks. After six weeks I "challenged" to be sure we had an issue with CMPA- this involved simply having a glass of milk and watching for 72 hours to see if her symptoms returned, which they did.
In cases of children with severe allergies, this process must be managed under medical guidance My daughter didn't have a severe allergy so we could do this at home without supervision- do check with a health care professional if you are unsure.
Once you have confirmed CMPA it is important to have some input from a dietitian (especially if the baby is on solids). It is also really important to consider how you will replace essential nutrients which may be lost from your diet if you eliminate milk longer term. More on this here.
"What do you mean there's milk in the pickled onions?"- Living with CMPA
I quickly had to get to grips with checking labels! I've found milk in wine, crisps, chorizo, bread and yes- pickled onions! I quickly learned you cannot assume something will be okay.
This wine reduced me to tears one Friday. Proof– wine can contain milk! So check the labels on everything!
In the UK we have strict labelling requirements and common allergens need to be highlighted on the label in bold, which makes things easier for sleep-deprived parents!
Sticking to chain restaurants when eating out made our lives easier. Big chains tend to take allergies seriously, and often have a special folder or menu for people with allergies. All places which serve food have to be able to tell you (at least verbally) what allergens their food contains. Zizzi, Pizza Express and Pizza Hut all now offer vegan cheese and have dairy free pizza bases. Who would have thought you can still go out for pizza and be dairy free?
Make your server aware you have a milk allergy so they can take care not to cross contaminate food as they prepare it. It is always worth asking "what's in that?" rather than just "what is dairy free?" You don't know what the person serving you understands as dairy. Many people assume eggs are dairy so they may be excluding things from the menu unnecessarily or worse, may assume something isn't dairy when it is.
I also always make sure I take 'safe' snacks with me or a packed lunch for Amy just in case if we are going out now she eats solid foods and a small pot of alternative milk for me.
The thing about cheese and chocolate
Good news- there is amazing dairy free chocolate! Most dark chocolate is dairy-free and many are soy free too. There are also specialised "free from" chocolates like "Moo Free" and "Booja Booja" (who do the most amazing ice cream too)!
I've personally found vegan cheese can have a bit of an aftertaste, as well as a strong smell! If you are going directly from eating proper cheese to 'chease' it can be a shock! I found after giving up on cheese for a while I was happier with the vegan stuff. The major supermarkets all seem to have a wide variety of dairy and soy free cheeses which makes life a lot easier. Currently, the ASDA cheeses are my favourites, they have a mozzarella alternative (which is also available at their pizza counters!) and a cheddar which are pretty good.
The bad news? I, unfortunately, didn't lose weight on a dairy-free diet after I discovered loads of biscuits were dairy free…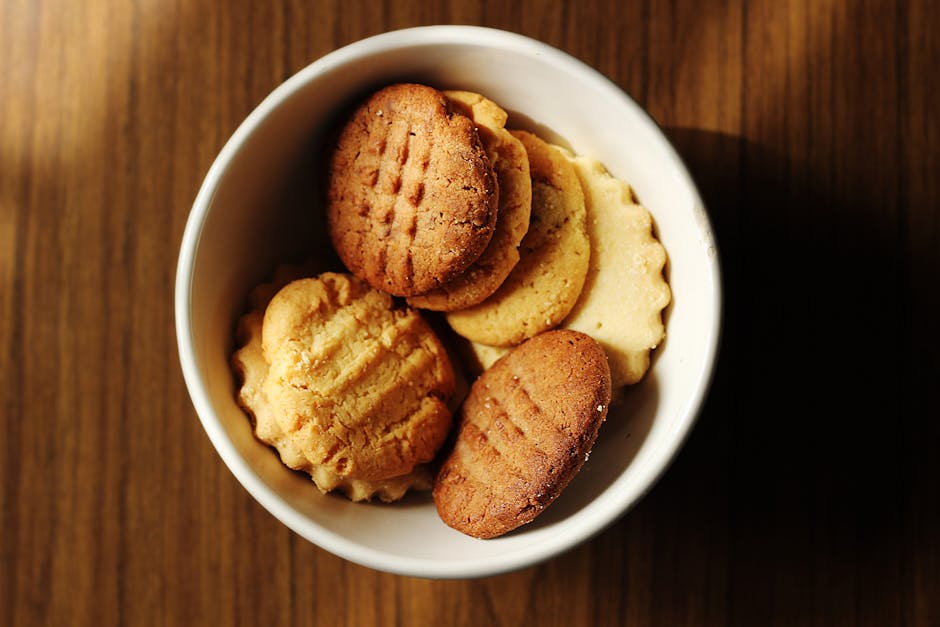 May Contains- to eat or not to eat?
One thing which can be confusing when you first go allergen free is the labelling on products like "may contain milk" or "not suitable for milk allergy".
What may be useful to know is that a 'may contain' label isn't a legal requirement. Any food you buy which is pre-prepared, in a café, or restaurant is a 'may contain' even if it doesn't say this. If you still prepare dairy foods in your own kitchen, this means everything you make is a 'may contain'! Avoiding 'may contains' can make eliminating dairy or other allergens difficult. The risk of reaction from these products is often pretty small, so parents tend to make a risk/benefit based decision, if they have children who do not have life-threatening or very severe reactions some parents will decide not to avoid 'may contains'.
Adjusting to your new normal
It can feel overwhelming when you first go dairy free. That's okay. It's not selfish to feel fed up about not being able to have cheese or to feel upset because OAT MILK IN YOUR TEA IS NOT THE SAME. I get that. It does get an awful lot easier as time passes.
It helps to seek out ongoing support, either in real life or online. There are some fantastic support groups on Facebook where you can get recipe ideas, tip-offs on CMPA friendly treats and generally have a rant if you need to.
It probably took about 6 weeks to come to terms with my new diet, and it was all worth it in the end. The end result was a much happier tot! I'm so grateful I was able to breastfeed her. My milk means I have never worried about my daughter's nutrition or tricky prescription formulas and for me, that all makes it worth giving up cheese.
This blog is not intended to replace the advice of a medical professional, simply to give information for further discussion. Please make sure before making significant changes to your diet or your child's diet to discuss this with a medical professional or a health visitor first.

More information on CMPA (updated 22-10-19)
Finding impartial information on CMPA can be difficult. Unfortunately, this is one area where industry (namely infant formula companies) are very heavily involved. The conflict of interest is clear so I won't go into too much detail here other than to say the below resources will provide reliable, independent information, fairly free from industry bias.
Further information from:
GPIFN (GP Infant Feeding Network)
NICE guideline for the diagnosis and management of CMPA
iMAP guideline for the diagnosis and management of CMPA
Useful Facebook groups and pages for support and food swaps/ideas!
https://www.facebook.com/groups/breastfeedingwithallergiesUK/
https://www.facebook.com/Dilanandme/
https://www.facebook.com/groups/CMPASr/permalink/2755097447868350/
"We don't need to promote breastfeeding in western societies we need to enable it"- Maureen Minchin