What evidence is there for conventional or complementary colic treatments?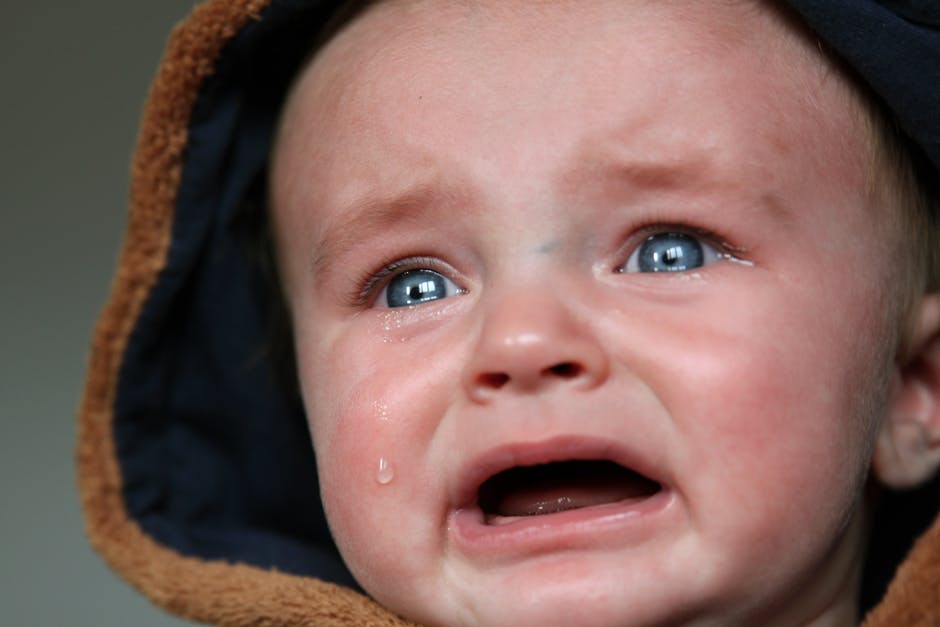 A quick skim over most baby advice forums often throws up the same kinds of queries. "My baby is so unsettled – do they have colic?" In response, we often see helpful parents talking about remedies and medicines, which are often easily available over the counter, and discussing what did or didn't work for them.
Most babies will have periods of crying. Often these 'witching hours' coincide with the early evening. This kind of crying tends to peak at around 6-8 weeks and then starts to subside.
Kellymom talks about fussy evenings here: fussy evenings
So what is "colic"?
NHS defines colic as, "Excessive, frequent crying in a baby who appears to be otherwise healthy." The criteria for colic is often given as more than 3 hours a day, for more than 3 days a week, for more than 3 weeks.
And that is basically it. Colic is simply a 'medical' term for a baby who cries a lot, and sadly colic is one of those mysteries of nature; we still don't actually know what causes it.
Commonly suggested treatments for colic
Not quite the shelves of Boots the Chemist these days, but when looking for something to help with baby's colic it can feel like there are a lot of different options people try to sell you! Crying babies are big business. So let's look at what the evidence says around commonly suggested remedies to treat colic.
Infacol (simethicone) & Dentinox Drops (Dimethicone):
The active ingredient in Infacol is simethicone. It claims to work by helping the little-trapped gas bubbles join into bigger bubbles which your baby can more easily bring up as wind.
What evidence is there that Infacol is effective? Basically – not much!
"But my Doctor/Health Visitor/Midwife recommended I try Infacol?" I often hear parents ask. "Why do they say this if it doesn't work?"
Well, for the answer to this question, up until 2017 the NICE guidance suggested a one week trial of the orangey stuff. Crucially though, it was not because it worked: "Although studies of simethicone have not provided evidence of benefit in infantile colic … a 1-week trial as a placebo may still be worth a try because … the simple act of being able to give their baby something may help parents cope better with the crying." (NICE guidance prior to 2017).
It was prescribed or recommended because was suspected to have a placebo effect on the parent.
Since 2017 there has been new guidance in place which says:
"Do not recommend the following management strategies, as there is insufficient good-quality evidence for their use: Simeticone (such as Infacol®) or lactase (such as Colief®) drops."
There have also been no longer-term studies of the impact of introducing remedies like Infacol into the infantile gut.
Dentinox drops contain an activated version of simethicone called dimethicone. Again, much like Infacol, there is no good evidence that these actually work.
If your health visitor or GP do recommend Infacol or Dentinox to you it may simply be they haven't yet come across the relatively new guidelines.
Colief (Lactase Drops):
The BfN statement on assessing the evidence for colic treatments shows lactase enzymes like Colief were shown to be largely ineffective.
One small study claimed to show that lactase drops, if mixed with the milk and left for 24 hours before feeding, reduced colic in one randomised trial, but other studies have not shown this. Meanwhile, the positive study was criticised for being small and biased, because it was not independent of industry.
Again, the revised 2017 NICE guidelines have stated that lactase drops should no longer be recommended or perscribed.
Gripe water:
Gripe water is an old-fashioned remedy which has changed substantially in formulation since it was invented. The original 'Woodward's Gripe Water' contained 3.6% alcohol and sugar water! These days the sugar and the alcohol have been removed for obvious reasons, but it is worth thinking about why that original formula may have been effective and therefore why this 'treatment' has been passed down through the generations.
A 2000 review found that most of the ingredients in modern gripe water are of little value in relieving discomfort. It is worth bearing in mind that the WHO says receiving any liquid other the breastmilk in the early months can have a detrimental impact on establishing breastfeeding as it can replace breastmilk intake.
Homeopathy or herbal treatments – colic granules e.g. Nelson's granules, Colocynth Crystals, Fennel Tea, Star Anise:
There is only low-quality evidence to suggest homeopathic and herbal remedies are an effective treatment for colic. It is also important to consider the possible impact of such treatments on your breastfeeding relationship and on your baby's developing gut biome. As with gripe water, concerns have been raised about the possibility of these liquids reducing baby's intake of breast-milk.
Some herbal treatments such as star anise are not recommended, because some studies have indicated they can be harmful to the baby.
Dairy-free diets
At any given time, on any breastfeeding forum, you will see recommendations for parents to cut out dairy (and sometimes soy) from their diet to resolve colic.
There is some limited evidence to suggest a dairy-free or low-allergen diet can help reduce the symptoms of colic, and this is certainly true if your little one has a cows milk protein allergy.
However, it is important to remember that the current evidence for rates of cows' milk protein allergy in exclusively breastfed babies suggests it affects only a tiny percentage. If you are concerned about this your clinician should take an allergy-focused clinical history- it is a more likely scenario if you or baby's other parent have any atopic conditions such as eczema, asthma or other allergies.
I cannot stress enough how it's important not to jump to conclusions and start cutting out food groups without guidance from a dietician and without ruling out other causes of baby's distress first. Going to see a breastfeeding counsellor might be a good first step.
Probiotics
An emerging area in the treatment of infant colic is the use of probiotics, particularly ones containing the strain L reuteri.
Over recent years there have been several studies with conflicting outcomes, and a recent meta-analysis concluded that they may help with colic. However, more recent studies have suggested probiotics need to be personally tailored to the individual to be effective. Concerns have also been raised about adding bacterial strains into a baby's developing gut without having a clear understanding of what the baby's gut bacteria may or may not be missing. We just do not have any research into the long-term safety of using probiotics in young babies. The good news is if you breastfeed your breastmilk contains the absolute best probiotics for your baby.
We are expanding our knowledge all the time in this area, so it is always worth keeping up to date with the research as things can change quickly! I wrote this blog originally in 2016, and I have updated this section three times now.
Cranial Osteopathy
Research looking at the effects of cranial osteopathy on infants is mixed, with some trials showing a benefit and others showing no benefit when compared with 'sham' manipulation.
While some parents will say they found osteopathic treatment useful, unfortunately, the evidence around these therapies is fairly inconclusive and it isn't available on the NHS. On the positive side, cranial osteopathy is a gentle and non-invasive intervention, it doesn't involve introducing new things into a baby's delicate gut, and many parents report their babies to enjoy it.
Baby Massage
Baby massage is another common suggestion for help with colic and if I was recommending any intervention to help with colic, this would be it. In terms of its use as a colic treatment, more research needs to be done as the results have been a mixed bag, however, what has been shown is that baby massage is a great way to promote parent-child bonding. This means, even if it doesn't help the colic, it will help you to cope with it better. Signing up for a baby massage course has the added advantage of getting you out of the house and talking to other sympathetic parents and making friends. All very positive things for your own mental health. It is also a gentle and non-invasive way to soothe a baby, with the added bonus that it gets all that oxytocin flowing!
Block Feeding
One thing most breastfeeding supporters wish they could stop people recommending willy-nilly is the suggestion that "oversupply" is the cause of a baby's colic, wind or reflux.
Block feeding – where a mother offers baby the same breast for a set number of hours – is an effective technique used to reduce supply in mothers who have an over-abundance of milk. Where oversupply has been identified by a breastfeeding professional, this may help with an unsettled baby.
However, the problem is that the symptoms of oversupply are remarkably similar to the symptoms of shallow attachment. If the baby isn't attached to the breast deeply enough, they may struggle to handle the flow and splutter, cough, gag and take in lots of air.
Parents who block feed in this situation may start out with a perfect milk supply for their baby's needs but end up with a low milk supply, simply because the breasts are not being stimulated enough. If you are concerned about oversupply, your best course of action is to seek out an experienced breastfeeding professional to observe a feed and take things from there.
So what works?
In conclusion, the word on the street from Cochrane is, "At the present time, evidence of the effectiveness of pain-relieving agents for the treatment of infantile colic is sparse and prone to bias. The few available studies included small sample sizes, and most had serious limitations. Benefits, when reported, were inconsistent."
So, if you think your baby has colic what can you do?
1. Look at breastfeeding management, attachment, and positioning
There is some evidence to suggest that making sure a baby is well positioned during breastfeeding may lead to a reduction in colic-type symptoms. There is also evidence for allowing the baby to finish feeding on the first breast before offering them the second breast. So there's no need to time feeds per breast, and it's best not to remove the baby from the breast before they decide they are done themselves.
Sometimes a little chat and some work on attachment and positioning with a peer supporter or breastfeeding counsellor can really help.
2. Find experienced breastfeeding support from a breastfeeding counsellor or IBCLC
If simple adjustments do not help, this is when skilled help to assess your baby feeding can be really useful. A breastfeeding counsellor or IBCLC who is skilled enough to look at baby's suck/swallow/breathe technique, and who can do an examination of baby's mouth, will be able to talk to you in detail and may be able to pinpoint some things for you to try.
3. The Comfort Cycle
This is my list for dealing with cranky babies in helpful meme form!
Even if none of these things work, the action of just doing something can help make you feel better about the situation.
4. Talk to somebody
When you have a baby who is unsettled and cries a lot, it can be incredibly hard. It can really shake your confidence in your ability as a parent and affect how you view your breastfeeding relationship.
Talking to somebody about the situation can go a long way towards helping you feel better about the situation, even if the colic doesn't improve instantly.
So if your baby has colic, and if you just take one thing away from this blog, remember this too will pass. Remember, you are doing a GREAT JOB. Time is the number one treatment for infant colic, and it is nearly always a cure.
If you are struggling with a crying baby and really need to talk to somebody urgently, the breastfeeding helplines will be happy to talk to you.
This blog is not intended to replace the advice of a medical professional, simply to give information for further discussion. Please make sure if you are concerned about your baby to discuss this with a medical professional or a health visitor.

*This blog has been substantially updated from an article I wrote for Breastfeeding Support and Information UK's blog "Through the Eyes of a Breastfeeding Support Group" if you like you can still read the original here *